ENGLISH

ESPAÑOL

ENGLISH

On February 2nd you can find a series of limited editions of El Dibujo & Bran Sólo in El Gallinero, Murcia.
The exhibition, entitled "Habibi" (حبيبي), delineates the border between friendship and love through fifteen portraits of both illustrators. The term "Habibi" is an Arabic word whose literal meaning is "my beloved", which is used to refer to a masculine object of affection. In addition to its literal meaning, the expression can refer to any of the various less formal relationships and can serve as an expression of affection regardless of whether it is friendship or love.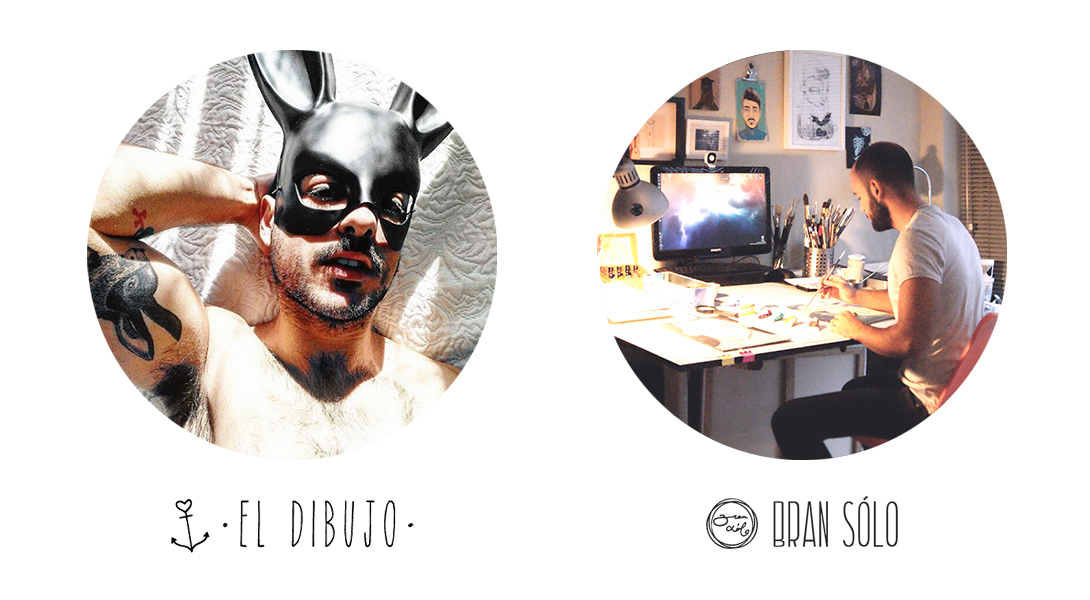 The exhibition will be exhibited in El Gallinero, located at Calle Enrique Villar 8 in Murcia, during which time it will be possible to purchase signed and numbered units corresponding to each of the limited editions exhibited.
It is the first exhibition that illustrators make in Murcia capital, although they have already traveled with individual and collective exhibitions, design projects, workshops and talks in other cities such as Madrid, Barcelona, Gerona, Seville and Malaga. They work together, scrambled, and again together since they met at the Art School of Murcia, and will be delighted to receive your visit.
The inauguration will take place on February 2nd at 19.00h, and we hope to count on you.
All the news about the event in real time at Instagram.

Habibi – Daniel José Cabrera "El Dibujo" & Bran Sólo
ESPAÑOL

El próximo 2 de febrero podréis encontrar una serie de ediciones limitadas de El Dibujo & Bran Sólo en El Gallinero, Murcia.
La exposición, titulada "Habibi" (حبيبي), delinea la frontera entre la amistad y el amor a través de quince retratos de ambos ilustradores. El término "Habibi" es una palabra árabe cuyo significado literal es "mi amado", que se utiliza para dirigirse a un objeto masculino de afecto. Además de su significado literal, la expresión puede referirse a cualquiera de las diversas relaciones menos formales y puede servir como una expresión de cariño sin importar si se trata ésta de amistad o amor.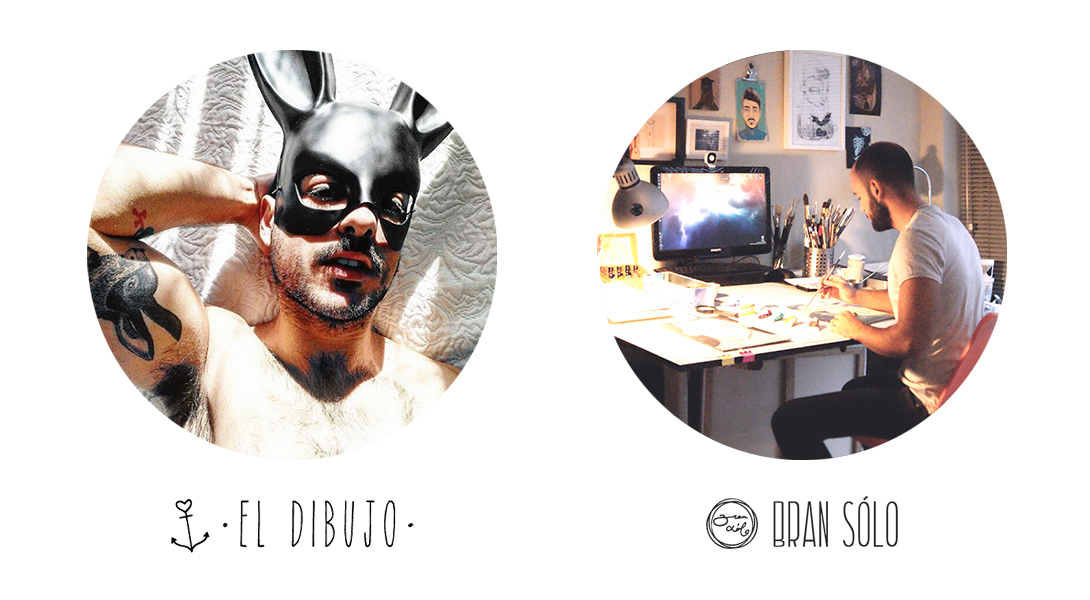 La muestra estará expuesta en El Gallinero, sito en la calle Enrique Villar 8 de Murcia, y durante la misma será posible adquirir unidades firmadas y numeradas correspondientes a cada una de las ediciones limitadas expuestas.
Es la primera exposición que realizan los ilustradores en Murcia capital, aunque ya han recorrido con exposiciones individuales y colectivas, proyectos de diseño, talleres y charlas otras ciudades como Madrid, Barcelona, Gerona, Sevilla y Málaga. Trabajan juntos, revueltos, y de nuevo juntos desde que se conocieran en la Escuela de Arte de Murcia, y estarán encantados de recibir vuestra visita.
La inauguración será el próximo 2 de febrero a las 19.00h, y esperamos contar con vosotros.
Todas las novedades sobre el evento en tiempo real en Instagram.