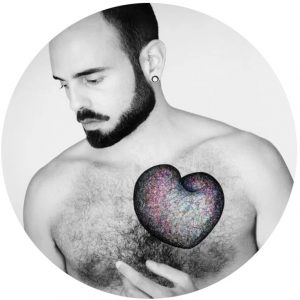 By my own choice, my name is Bran Sólo. I was born in Spain in 1985. I'm a good person, artist, painter, designer and photographer, among many other things I never wanted to be.
I worked for seven years as a database analyst and programmer in a windowless room. Obviously, and for several reasons, I finally decided to do with my life what from the beginning I came to do with it: compose, not create, disturbing images and relevant stories. I studied at the Art School of Murcia, where I discovered that a condition of sight, since childhood, makes me see things in a different way. For me there is no contrast between black and white, light changes the shape of things, background can be figure and I have never seen the full moon as you surely see it. [read more]
Recibe noticias sobre eventos, exposiciones y nueva obra o promociones en la tienda online.