On February 2nd you can find a series of limited editions of El Dibujo & Bran Sólo in El Gallinero, Murcia.
The exhibition, entitled "Habibi" (حبيبي), delineates the border between friendship and love through fifteen portraits of both illustrators. The term "Habibi" is an Arabic word whose literal meaning is "my beloved", which is used to refer to a masculine object of affection. In addition to its literal meaning, the expression can refer to any of the various less formal relationships and can serve as an expression of affection regardless of whether it is friendship or love.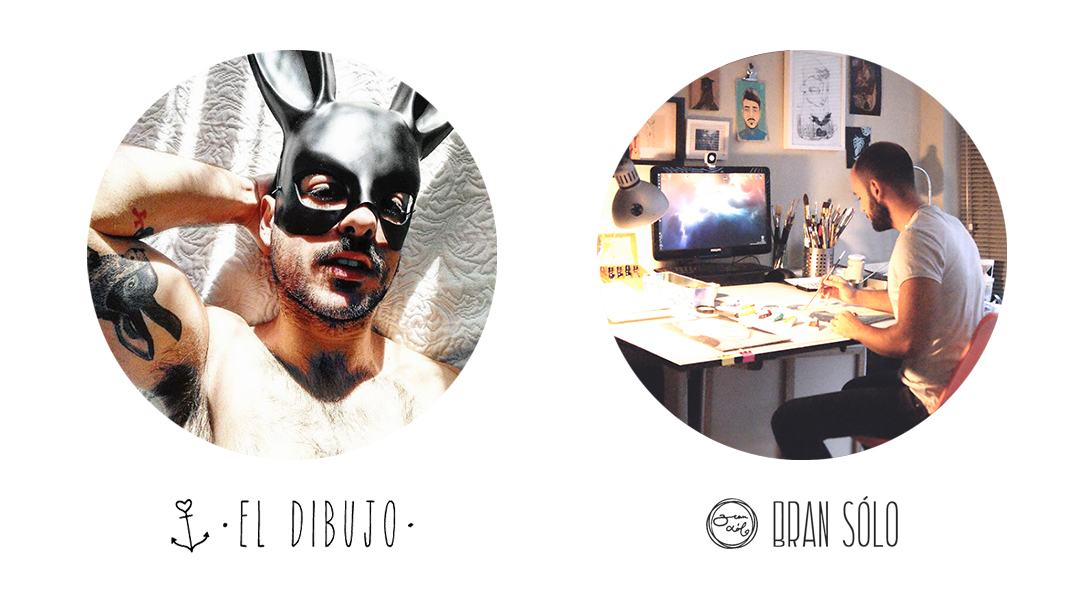 The exhibition will be exhibited in El Gallinero, located at Calle Enrique Villar 8 in Murcia, during which time it will be possible to purchase signed and numbered units corresponding to each of the limited editions exhibited.
It is the first exhibition that illustrators make in Murcia capital, although they have already traveled with individual and collective exhibitions, design projects, workshops and talks in other cities such as Madrid, Barcelona, Gerona, Seville and Malaga. They work together, scrambled, and again together since they met at the Art School of Murcia, and will be delighted to receive your visit.
The inauguration will take place on February 2nd at 19.00h, and we hope to count on you.
All the news about the event in real time at Instagram.

Habibi – Daniel José Cabrera "El Dibujo" & Bran Sólo