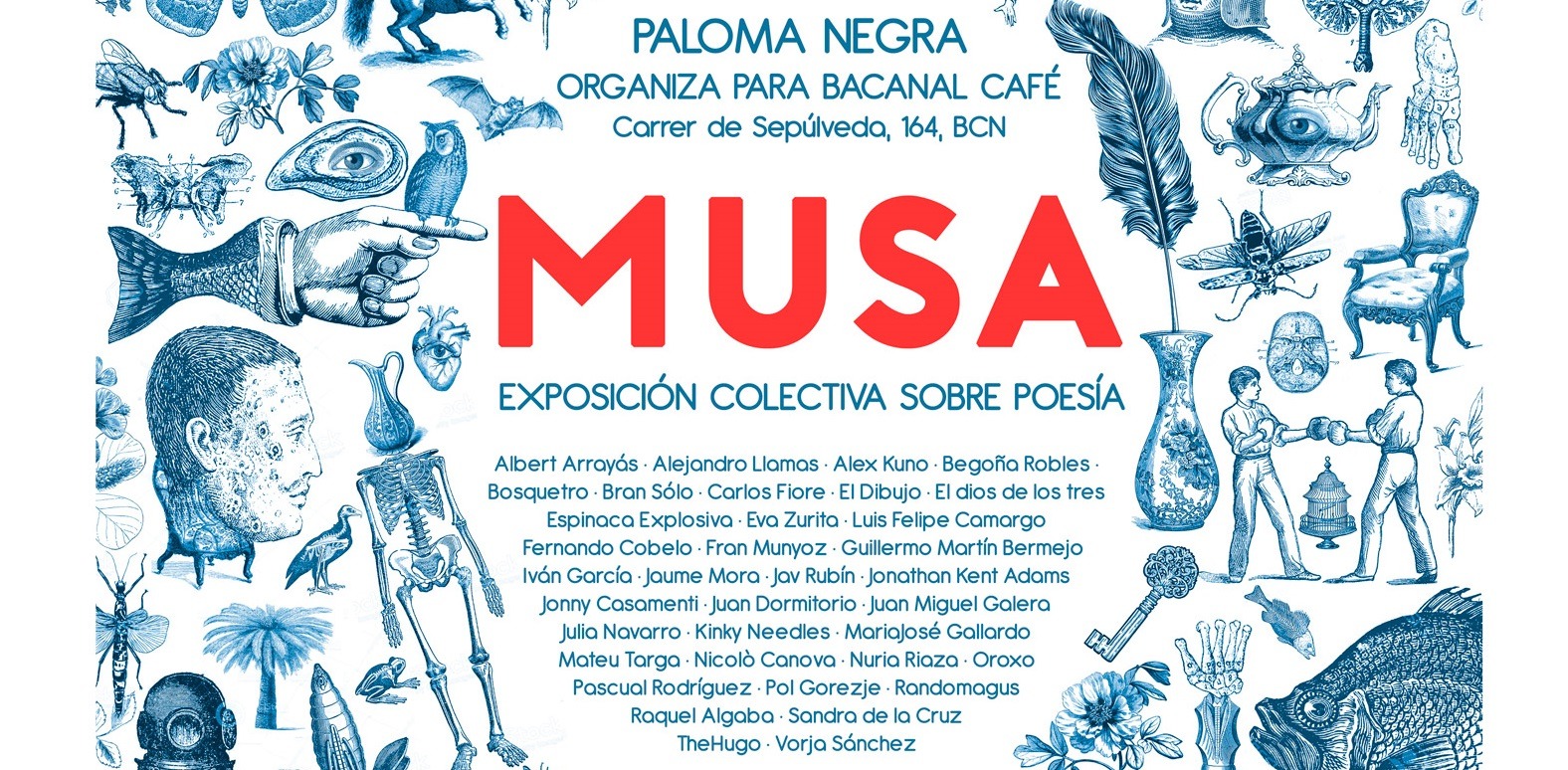 ENGLISH ESPAÑOL ENGLISH Next Thursday, April 26th, the third collective exhibition organized by Paloma Negra under the title MUSA will take place in the gastronomic and creative space Bacanal Café, in Barcelona. MUSA is an exhibition of artistic expression based on poetry, which includes illustration, painting, photography, collage and other creative media brought by national and … Continue reading 26-04-2018 – MUSA @ Bacanal Café, Barcelona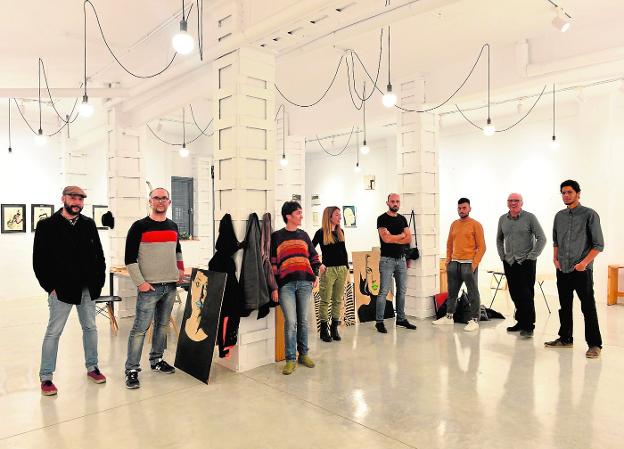 ENGLISH ESPAÑOL ENGLISH Bran Solo at the Arquitectura de Barrio group exhibition Today, the Arquitectura de Barrio studio inaugurates its third illustration exhibition. Directed by Enrique de Andrés and Coral Marín, the Murcian space brings together the works of seven creators from the Region Open to the public, the room combines a work area in the … Continue reading 23-03-2018 – Illustration Show @ Arquitectura de Barrio, Murcia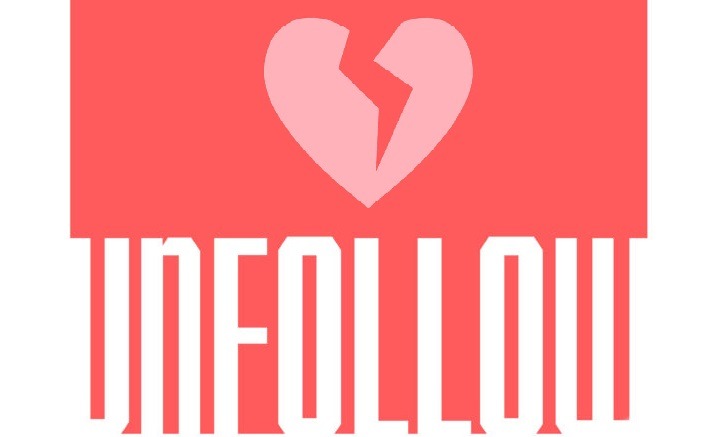 ENGLISH ESPAÑOL ENGLISH Bran Solo at the Paloma Negra UNFOLLOW group exhibition Next Thursday, December 21st, the second collective exhibition organized by Paloma Negra under the title UNFOLLOW will take place in the creative space The Rubias, in the Ruzafa district of Valencia. UNFOLLOW is a collective exhibition of painting and illustration in which the members … Continue reading 21-12-2017 – UNFOLLOW @ Valencia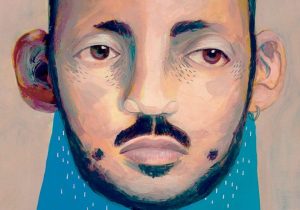 Find the connection with Bran Sólo's work. Check the online store for originals, limited editions and design works. Shipping worldwide.
Find the nearest workshop taught by Bran Sólo. Illustration, graphic techniques and transfer of images on wood, ceramics and canvas.
Tarot made science. Discover the card game designed and illustrated by Bran Sólo that helps you get to know yourself.