Buy art
Visit the online shop to buy original paintings, printed edition (prints, lithographs and reproductions) or if you are looking to give art as a gift, visit tienda.bransolo.com
Bran Sólo – Illustration, painting and design.
By my own choice, my name is Bran Sólo. I was born in Murcia in 1985. I am a good person, drawer, painter, designer, photographer, and many other things I never wanted to be.
For me, there is no contrast between black and white, the light changes the way I see shapes and I have never seen the full moon as surely you do. [Read more]

Comprar arte
Visita la tienda online para comprar pintura original, edición impresa (láminas, litografías y reproducciones) o si estás buscando regalar arte entra en tienda.bransolo.com
Bran Sólo – Ilustración, pintura y diseño.
Por elección propia, mi nombre es Bran Sólo. Nací en Murcia en 1985. Soy buena persona, dibujante, pintor, diseñador y fotógrafo, además de muchas otras cosas que nunca quise ser.
Para mí no existe el contraste entre el blanco y el negro, la luz cambia la forma de las cosas, lo vacío puede estar colmado y nunca he visto la luna llena como seguramente lo haces tú. [leer más]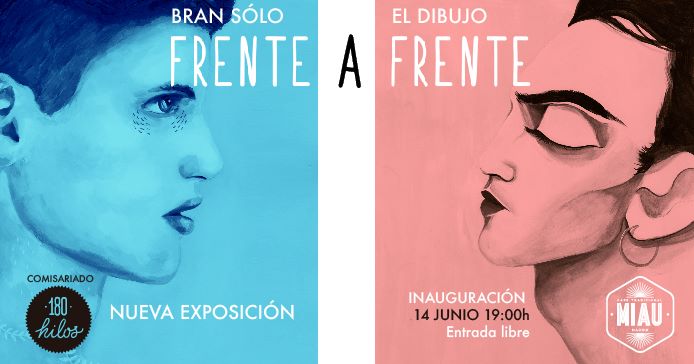 "Frente a Frente" (Face to Face) is the exhibition of the latest works by Daniel El Dibujo and Bran Sólo. It does not consist of a collective exhibition, like they usually organize with their Collective Paloma Negra. Nor is it a group intervention, where everyone contributes an idea. It's not even an exhibition of two … Continue reading 14-06-2018 – FRENTE A FRENTE @ Café Miau, Madrid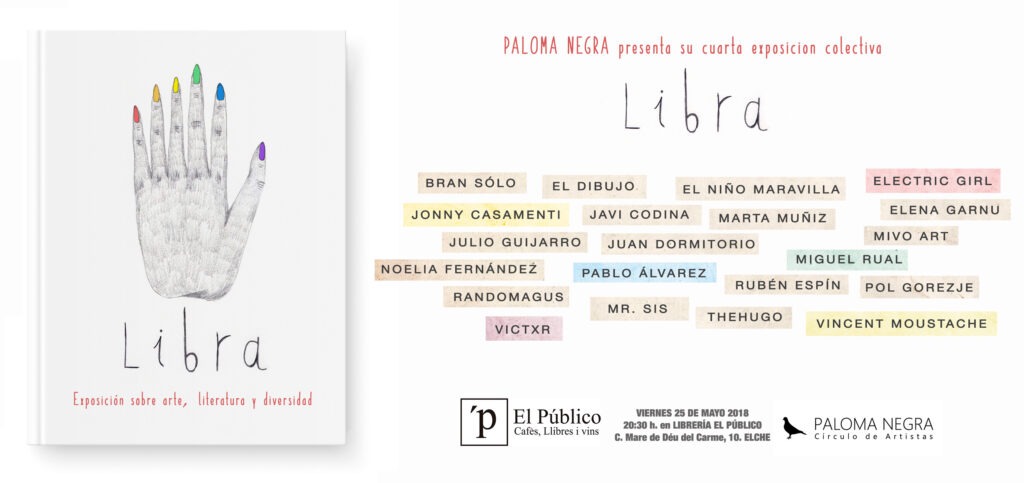 Next Friday, May 25th, the fourth collective exhibition organized by Paloma Negra under the title LIBRA will take place in the literary space El Público, in Elche. On this occasion, the collective will present a series of works related to the world of literature from the LGBTI point of view, interpreting their titles and characters with … Continue reading 25-05-2018 – LIBRA @ Librería El Público, ELCHE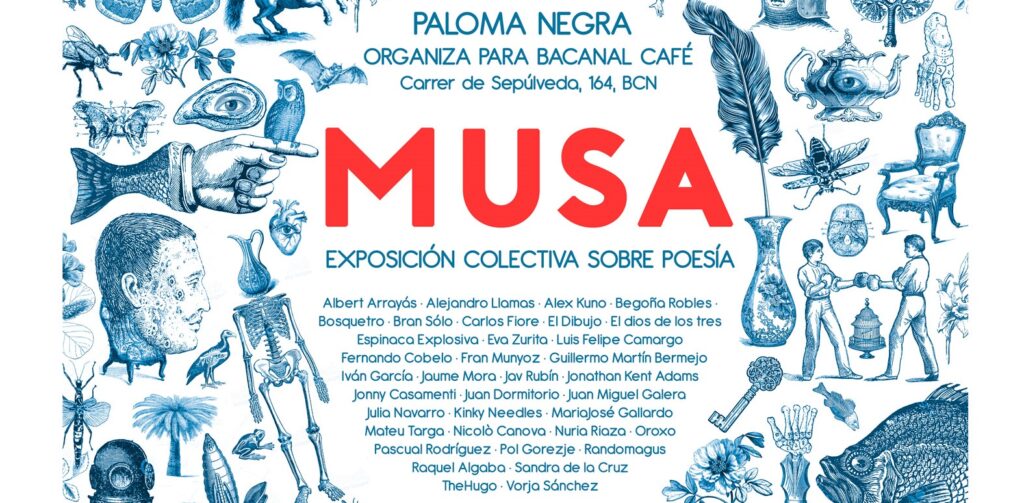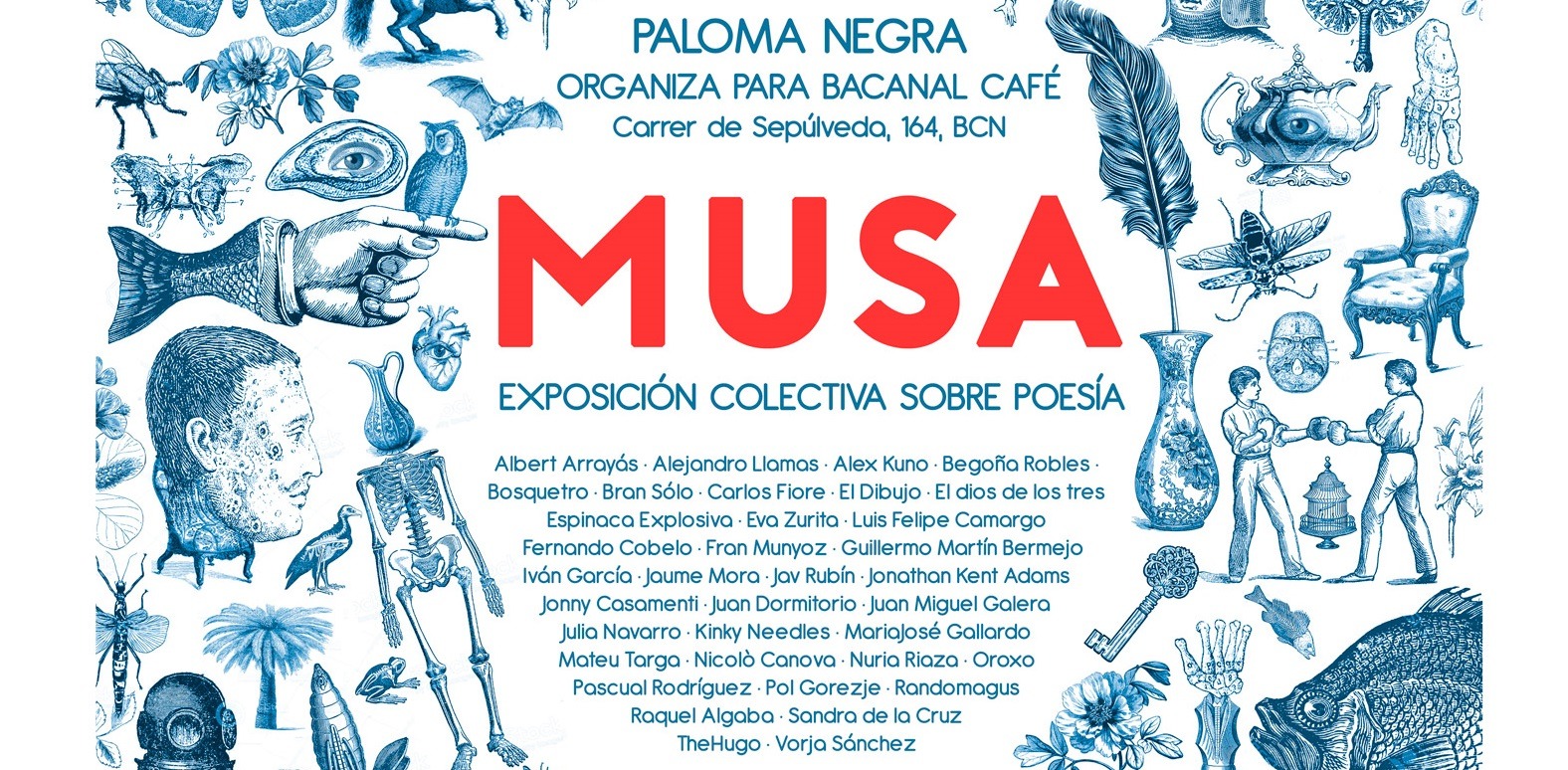 Next Thursday, April 26th, the third collective exhibition organized by Paloma Negra under the title MUSA will take place in the gastronomic and creative space Bacanal Café, in Barcelona. MUSA is an exhibition of artistic expression based on poetry, which includes illustration, painting, photography, collage and other creative media brought by national and international artists with … Continue reading 26-04-2018 – MUSA @ Bacanal Café, Barcelona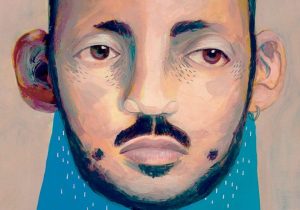 Find the connection with Bran Sólo's work. Check the online store for originals, limited editions and design works. Shipping worldwide.
Find the nearest workshop taught by Bran Sólo. Illustration, graphic techniques and transfer of images on wood, ceramics and canvas.
Tarot made science. Discover the card game designed and illustrated by Bran Sólo that helps you get to know yourself.