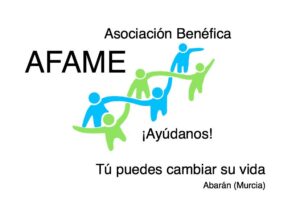 The AFAME Charitable Association of Abarán, in Murcia, has participated this spring in a cycle of craft markets to raise funds for food that will go to needy families in the municipality.
On this occasion, Bran Sólo wanted to participate voluntarily and provide the association with a set of more than 100 signed illustrations, for sale in two sizes, based on the most remarkable corners and traditions of Abarán.
The initiative features illustrations of La Iglesia de San Pablo, La Ermita, La Noria Grande, or details about Las Picardías del Turro, or a tribute to the women who typically work in the fruit in the municipality where Bran Sólo was born and raised.
Thus, this association is provided with another means for fundraising, always from the pride of being part of solidarity initiatives that mix art with human altruism.