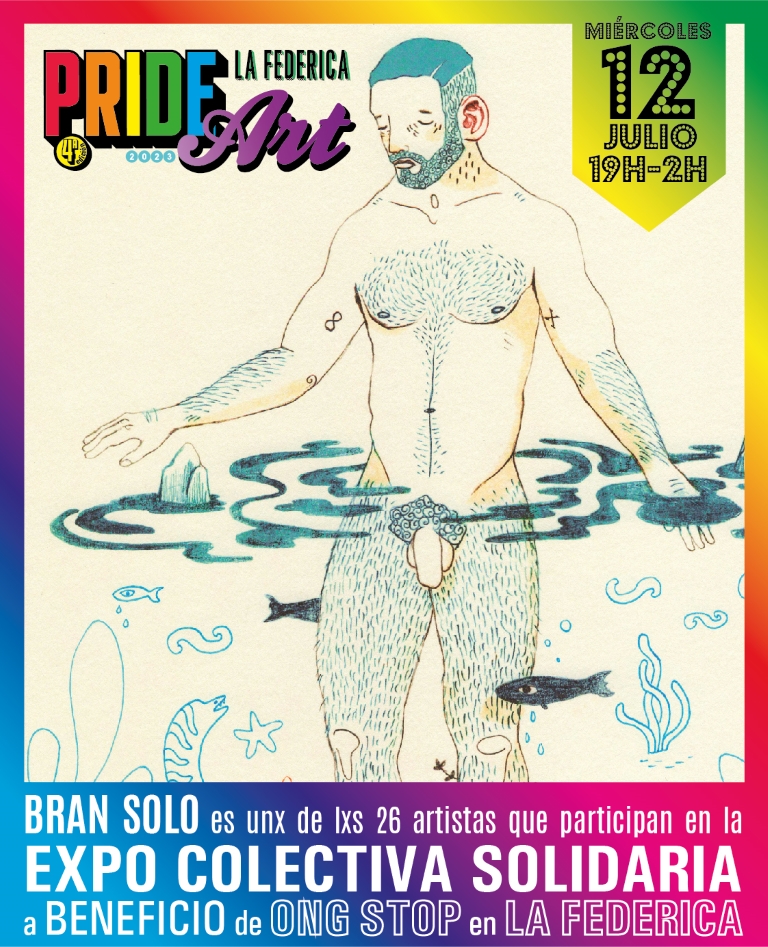 The bar La Federica, one of the essential bars in Barcelona, opens the Pride weekend Pride Art Exhibition
La Federica is one of the most emblematic bars in Barcelona and during Pride weekend it will inaugurate the Pride Art charity and collective exhibition, in which more than twenty queer artists will participate and that you will be able to see until August. All proceeds will go to NGO STOP and its fight for the destigmatization of HIV.
26 LGTBIQ+ artists show their work in the fourth edition of PrideArt, an exhibition that, in addition to raising money for the NGO Stop, will give visibility to our collective during Pride Barcelona 2023.
This July 12 at 19h the fourth edition of PrideArt will be inaugurated at Bar La Federica: a solidarity collective art exhibition of LGTB+ artists, organized for the fourth consecutive year by La Federica in favor of the NGO Stop.
All proceeds from the sale of the works donated by the 26 LGTBIQ+ artists will go to the NGO Stop, which promotes sexual health from and for the LGTB+ community, trans women and men who work in sex work.